Our Mission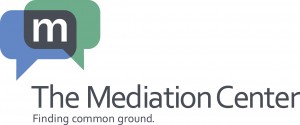 The mission of the Mediation Center is to create opportunity from conflict.
We serve Buncombe, Henderson, Transylvania, and Polk Counties of Western North Carolina.  Through mediation, conflict resolution, and supervised visitation, we help people find peace in stressful and difficult times.
The Mediation center is a safe and non-judgmental environment for people who are experiencing a conflict with family, friends, neighbors, co-workers, or within organizations.
Please get in touch with us if you think that we might be able to help you or someone you know.  All services are free or offered on a sliding scale.