Summer heating things up?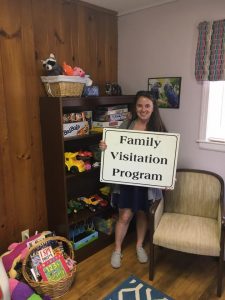 For many families, the end of school is filled with excitement about freedom, outside play, sleepovers, and late nights. For others, summer is a cause of stress.
During the year, many divorced or separated parents use school grounds to exchange their children. One parent drops the child off in the morning while the other parent picks them up in the afternoon, avoiding contact between the parents and the stress of coordinating schedules.
The Family Visitation Program provides supervised visitation and safe exchange services to families with a history of domestic violence, substance abuse, child abuse or neglect, mental health concerns, or high-conflict custody disputes.
If your family needs a peaceful, low-stress way to exchange children during the summer, please give us a call at (828) 251-6089 x420.
We are now open on Saturdays in both Buncombe and Henderson Counties.